At MuseArts, we enjoy designing logos, artwork, and animation for web sites and other uses.
Logo Design & Branding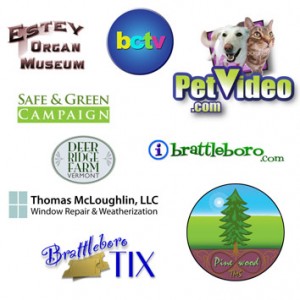 MuseArts develops logos and brand identities for clients who need them. Our first step is to discuss your goals and preferences for the new logo design.
How will the logo be used? Web and print? On T-Shirts and posters? On a blimp?
Who should the logo appeal to? What emotion do you want to convey to people when they see it?
Once we know what you're looking for, MuseArts will create a variety of samples for you to evaluate.  We can then help you narrow the choices and refine the design until you're completely satisfied with your new logo.
We can deliver crisp, clear lines at any size or resolution, from postage stamp to billboard in a wide variety of image formats.
Artwork & Animation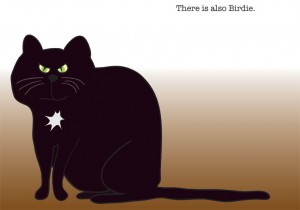 MuseArts creates character designs, holiday scenes, cartoons, and other graphics for cards, calendars, ad campaigns, and books. We also create interactive animated sequences for web sites, digital communications, and the broadcast screen.
We work with Photoshop, Illustrator, Dragonframe, and mixed media. We're especially good at cartoon animals and holiday card designs, and few can match our animated snow.
Original artwork, illustration, and animation can set you apart from those using clip art and stock images. If you need custom designs for projects, contact us to discuss what we can do for you.
Old Image Repair
Everyone has old photos, and often they've taken some abuse over the years from poor storage or rough handling. Let us use our Photoshop skills to scan your old photos and fix torn edges, creases, and dust to make an old photograph look like new. It's time-consuming, painstaking, and worth it.
Take a look at our Portfolio for examples of our work.