Children's Media Digitization Project is an effort to preserve student work created in the media programs at Capital Children's Museum in Washington, D.C.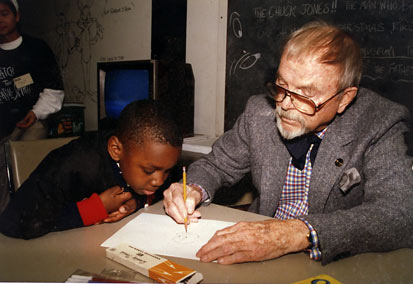 Former director of Media Arts at CCM, Christopher Grotke is digitizing old videotaped work and uploading files to the Internet Archive. It's a labor of love, done in free time, to save some great animation and video projects spanning the mid 1980's through the early 2000's.
So far, 1987-1996 U-matic tapes have been converted and uploaded.  Please consider a donation to this project to help compensate for the time and effort, and to help get all of these important projects preserved and archived.
Children's Media Digitization Project
Here are the projects available to date. We're digitizing and uploading the 3/4″ U-matic video tapes first, then VHS tapes, then Betacam tapes.
The U-matics have been digitized and are being uploaded:
1987 U-matic
Animation at Capital Children's Museum begins. Projects shot on 16mm film and transferred to 3/4″ umatic.
EllingtonWorkshop_Raw_1987_U001
EllingtonWorkshop_Final_1987_U002
1988 U-matic
Projects are shot using 8mm videocameras and transferred to 3/4″ umatic.
MarcCrisafulli_JoeJoeBear_1988_U011
ChristopherGrotke_Cyclone _1988_U012
RonNoble_PowerofAdvertising_1988_U013
DonovanReid _MiceAndMan_1988_U014
1989 U-matic
The Animation Lab opens, and most projects now shot on an animation stand directly to 3/4″ tape using a single frame controller.
Igoe_WonderfulWorldofAnimation_1989_U021
ChuckJones_AnimationLab_RibbonCutting_1989_U025
ChuckJones_Anilab_Intv1_1989_U026
ChuckJones_Anilab_Intv2_1989_U027
Grotke_PuppyLearnsAboutCars_1989_U031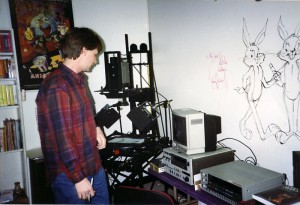 1990 U-matic
Student projects take off, and special guests make visits.
Grotke_WantToAnimate_1990_U033
Pansophic_Animation2_1990_U036
UnicornDreams_Master_1990_U040
JoeBarbera_Interview_1990_U041
Options_ThereWasATime_1990_U043
1991 U-matic
More sophisticated use of the animation stand, lighting, and styles of animation are evident.
Willemse_AnAfricanFolktale_1991_U053
SidwellFriends_Spring1991_U054
Ema-Nuru_StoryOfRosaParks_1991_U055
DavidCook_DiscOfSaturn_master_1991_U058
DavidCook_DoS_Outake_1991_U059
DavidCook_DoS_Outake2_1991_U060
1992 U-matic
Class projects, stories, and music videos.
Jacobs_SnowmanThatNeverMelts_1992_U063
1993 U-matic
Flipbooks, pencil tests, and full productions.
1994 U-matic
Seems like an experimental year.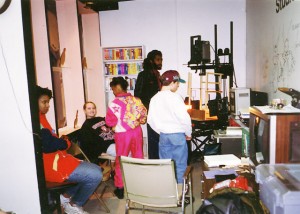 ExperimentalAnimation_1994_U074
ExperimentalAnimation2_1994_U075
1995 U-matic
Work with the public, and pencil tests.
TakeMeHome_MuseumVisitors_U081
1996 U-matic
Clay animation and mixed media.
…
More projects will be added as they are converted and uploaded. You can contribute to help fund the process.