About the Project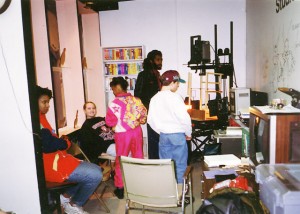 Children's Media Digitization Project is an effort to preserve student work created in the media programs at Capital Children's Museum in Washington, D.C.
Former director of Media Arts at CCM, Christopher Grotke is digitizing old videotaped work and uploading files to the Internet Archive. It's a labor of love, done in free time, to save some great animation and video projects spanning the mid 1980's through the early 2000's.
So far, 1987-1996 U-matic tapes have been converted and uploaded.  Please consider a donation to this project to help compensate for the time and effort, and to help get all of these important projects preserved and archived.
Children's Media, 1987 – 1996
Here are the projects available to date. We're digitizing and uploading the 3/4″ U-matic video tapes first, then VHS tapes, then Betacam tapes.
The U-matics have been digitized and are being uploaded:

When their college mascot needed to come to life, MuseArts was called in to do the animation. We designed and rigged a 2-D version of Beacon's alligator mascot using a still image as a starting model. We gave the gator full movement of arms, legs, tail, head, body, jaw and eyes, and designed controllers to […]
Thank you Chris and Lise! It looks great!