Tell your cat-loving friends, or surprise them with a gift.
Each cat began as a pencil sketch. The drawings were scanned and cleaned-up in Photoshop. The hand=drawn letters were replaced with crisp, vector art and a rainbow of colors. Some letters contain custom patterns as well.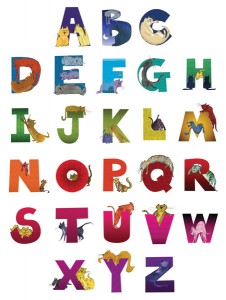 The cats and letters were then combined, and each cat colored, producing 26 individual works of art. The artwork was then combined a final time to proceed the poster version of the alphabet.